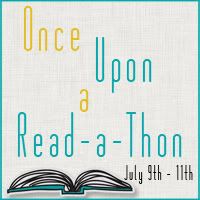 { Day 2 }
The Forsaken by Lisa M. Stasse
Current Progress @ 36 hours:
Finished Deadly Memories @ 326 pages
Finished The Forsaken @ 384 pages
Current Progress @ 48 hours:
Finished Team Human @ 352 pages
Mini Challenges Completed:
Once upon a time Rafe (Angelfall) and Barrons (Fever) were the top contenders in this new bleak dystopian world of ours. Two contenders fighting for glorious titles of "Total Bad-assery" and "Unable to be Fugly no matter the situation because I'm just so Damn Beautiful". Rafe, the warrior demigod, or Barrons, the immortal beast. Both beautiful, both glorious, and both drool-worthy in their own way. Who shall trump the other to become the title holder (and lover of mine, haha) The bird with an attitude? Or the mysterious "man" described as leftie?
Stiletto Storytime
:
Q: Share a foreign author that you adore. Tell us why you like them. Are there any books by them in particular that you would recommend? How did you come across their work?

A: Foreign Author that I love besides J.K. Rowling? I love Kristen Ashley's novels as well. Her books were recommended to me by many of my friends and I picked up the Rock Chick series first. I fell in love with her writing. It's so witty, fun, engaging, and I especially love the hot alpha boys she creates. I would definitely recommend her contemporary romance stuff. I live for that!
Also Stiletto Storytime is hosting a giveaway. The prize is a personalized signed copy of
Noble Satyr by Lucinda Brant
. You can check out the giveaway
here
.